Serpent's Bluff Redoubt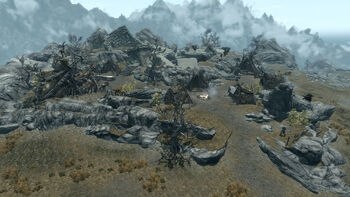 Serpent's Bluff Redoubt is a small Forsworn camp located almost due east of Old Hroldan. Inside the camp are a tanning rack, a forge, and a workbench.
This area is guarded by more Forsworn and a hagraven. There is an Arcane enchanter in this area as well as a copy of the skillbook "Twin Secrets".