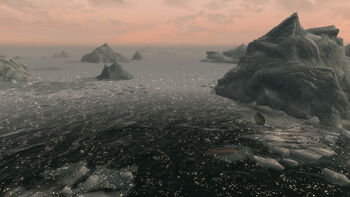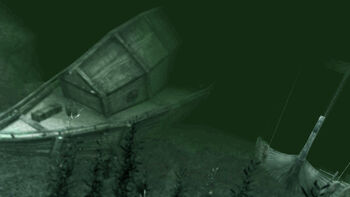 The Pilgrim's Trench is a ship graveyard located along the north coast of Skyrim, just west of Winterhold. Four separate wrecks are located there, quite deep under water, hence the name.
The camp with bed roll nearby was set up by Trius who has been waiting for Shelly to return from her ship voyage. The For Shelly note on a barrel tells this sad story.
Items of Note
The wreck with an upper deck cabin contains two chests ~180, ~320 (under deck) value (L58).
To the south and south-west of the camp: Iron Ore Vein ×2.