As part of the Unified Community Platform project, your wiki will be migrated to the new platform in the next few weeks. Read more here.
Penitus Oculatus Outpost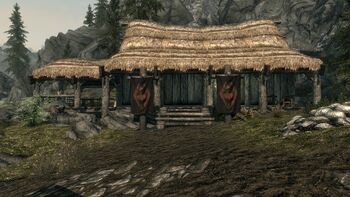 Penitus Oculatus Outpost is one of the buildings in the town of Dragon Bridge. It is the headquarters of the Penitus Oculatus.
Outside the outpost is a tanning rack and a workbench, and a copy of The Wolf Queen, v7 on a table.