As part of the Unified Community Platform project, your wiki will be migrated to the new platform in the next few weeks. Read more here.
Half-Moon Mill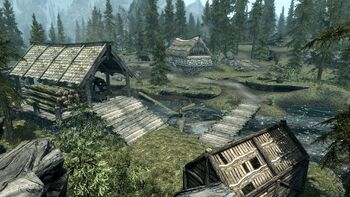 Half-Moon Mill is a wood mill located due north of the Dark Brotherhood Sanctuary, on Lake Ilinalta.
In the yard there are a tanning rack, a grindstone and a wood chopping block. Inside the main farmhouse is a cooking pot.