As part of the Unified Community Platform project, your wiki will be migrated to the new platform in the next few weeks. Read more here.
Greywater Grotto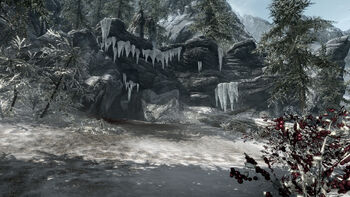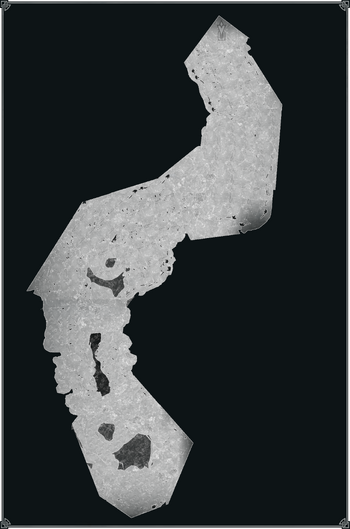 Greywater Grotto is located in the hills south-west of Helgen and almost due east of Bonechill Passage.
The exterior is guarded by a Sabre Cat and inside are several more Sabre Cats, two Ice Wraiths, an Ice Wolf, two dead bandits, as and Iron Ore Vein, a Corundum Ore Vein and a Gold Ore Vein. There is also a chest by the hunter's body in the deepest part of the cave.