As part of the Unified Community Platform project, your wiki will be migrated to the new platform in the next few weeks. Read more here.
Grave Concoctions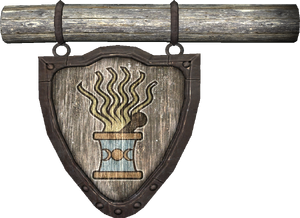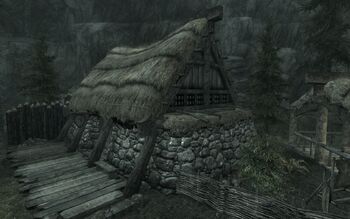 Grave Concoctions is the alchemy store in Falkreath and is located next door to the guard barracks. The proprietor is Zaria.
Inside the shop a copy of On the Great Collapse, an alchemy lab and a bed can be found.