Falkreath Imperial Camp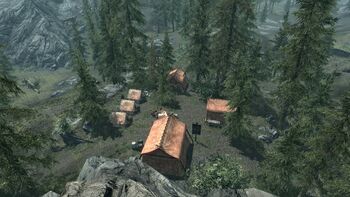 The Falkreath Imperial Camp is one of eight Imperial Camps set up to fight the Civil War. This one is located in the hills east of Glenmoril Coven. In the camp, the Dragonborn can find the following amenities:
Camp only spawns during the Civil War quest line siding with the Empire.