As part of the Unified Community Platform project, your wiki will be migrated to the new platform in the next few weeks. Read more here.
Crystaldrift Cave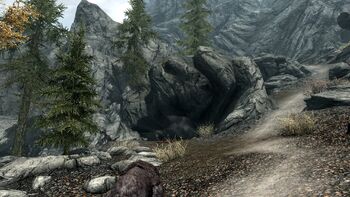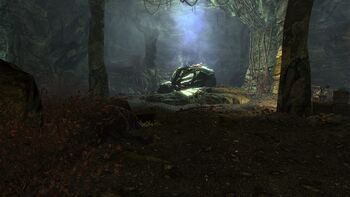 Crystaldrift Cave is small cave located south-south-west of Snow-Shod Farm.
It was at one point apparently inhabited by Gadnor, a wood elf, but only his body remains. Besides Gadnor's remains, there is his staff, a cooking pot, a copy of Mystery of Talara, v2, a Shrine of Kynareth and a Moonstone Ore Vein.